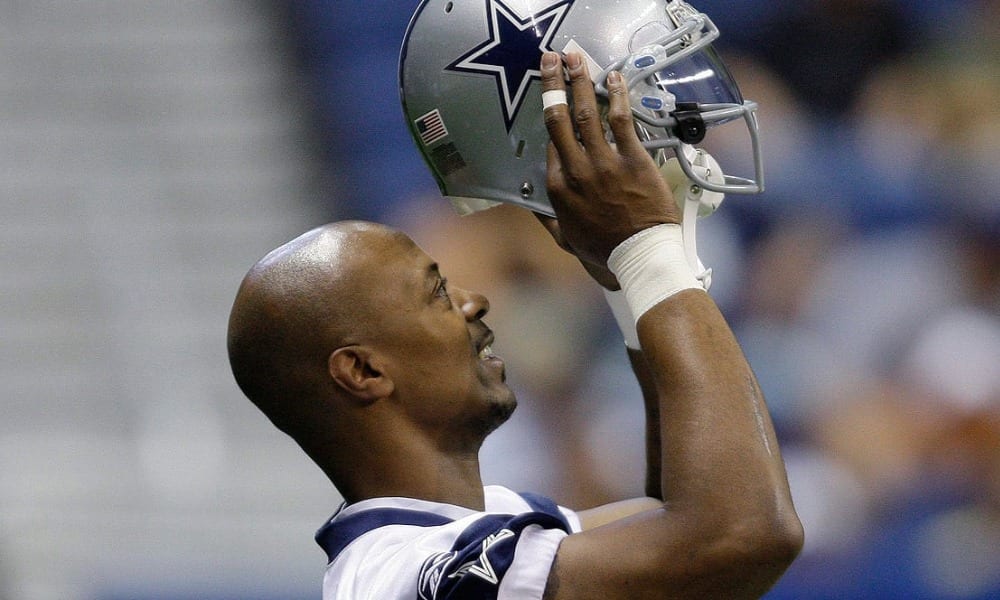 How the NFL Is Gearing for the Pandemic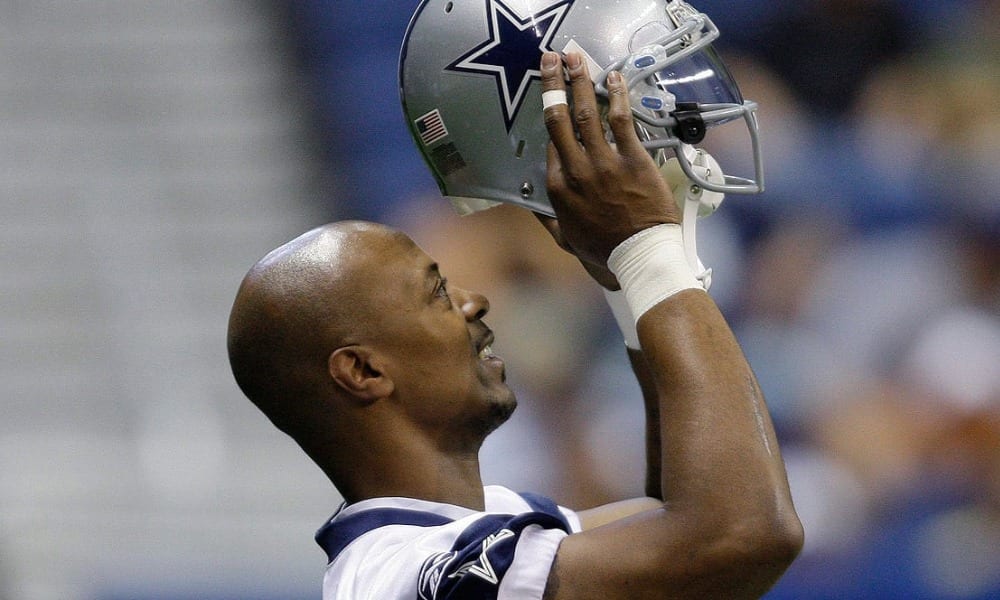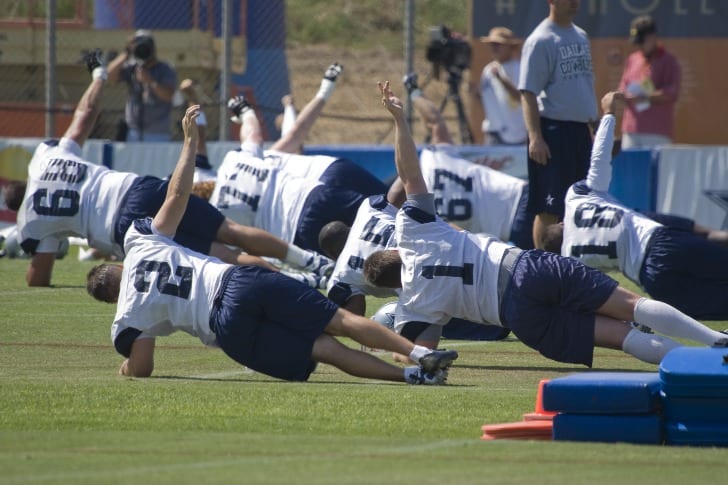 Arthur Eugene Preston/Shutterstock: NFL players preparing for the upcoming games
With the resumption of the NFL training camps set to happen soon, player safety tops the list of concerns among stakeholders amid the Coronavirus pandemic. Several ideas were forwarded to mitigate the players' risk of contracting the virus, including having them wear face masks.
A sports equipment company working with NFL engineers tested the face mask prototype, but players rejected the whole idea. However, there seems to be a solution in the form of face shields for their helmets.
In a 42-page document unveiled recently, the NFL and the players union agreed to some arrangements regarding team travel, media access, and treatment response based on expert recommendations.
The NFL has been engaging medical advisors, engineers, and players on ways to adapt to the situation brought about by the pandemic ever since all sporting activities were suspended countrywide.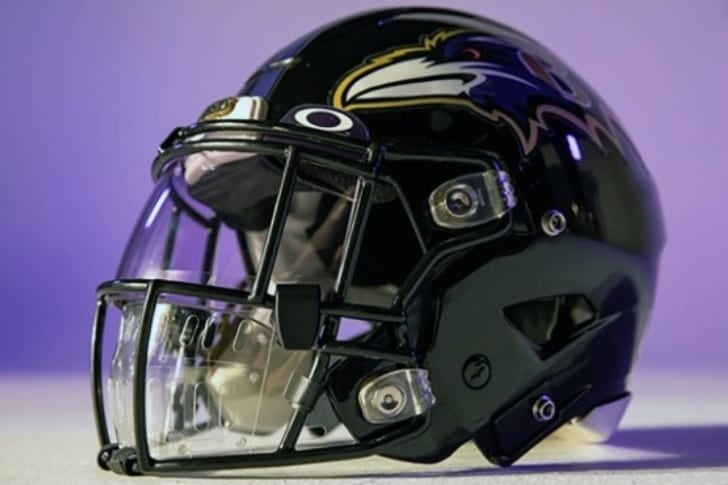 Oakley/ASSOCIATED PRESS: A new face shield designed by Oakley
The face shield, designed by Oakley, has been better received than the mask proposal.
Oakley is the same company that provides teams with visors used by over 700 players. A significant shortcoming of the visor is that it only covers the eyes, leaving the mouth and nose area exposed.
This is why there's a need for a face shield too. The shield design does not restrict breathing and provides the player with maximum comfort.
Feedback from the players was vital in coming up with the final design, and adjustments were made based on individual preferences. It could explain the positive response the guards received compared to conventional face masks.
Touching the face was part of the shield design consideration, but the biggest worry was to prevent the exchange of droplets.
Aerosolization of droplets is considered the main form by which the virus transmits, a factor Oakley considered when designing the new apparatus. The product is manufactured with clear plastic featuring slits that block any direct path of a droplet but promotes airflow and communication.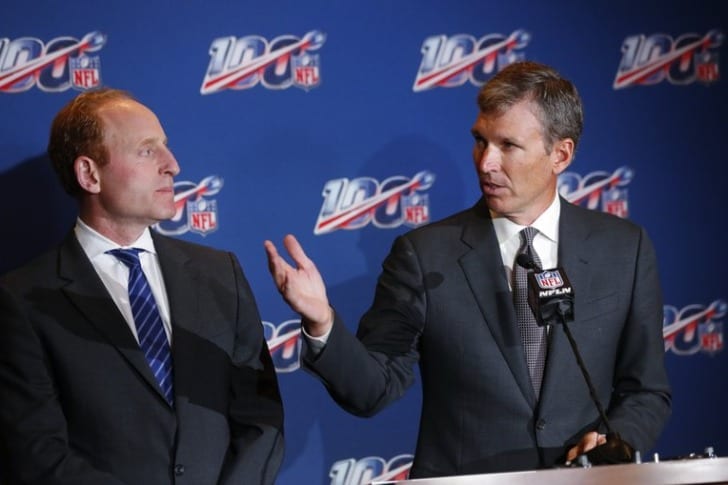 The Associated Press:  Dr. Allen Sills (right) – The NFL's chief medical officer
With the NFL currently suspended owing to the COVID-19 pandemic, this will be the first time players get on the field in months.
The NFL chief medical officer, Dr. Allen Sills, admits that it is impossible to maintain social distance in football, being a contact sport, which heightens the need for such innovations. Although training camps are scheduled to begin in a couple of weeks, the new invention's roll out is not explicitly stated.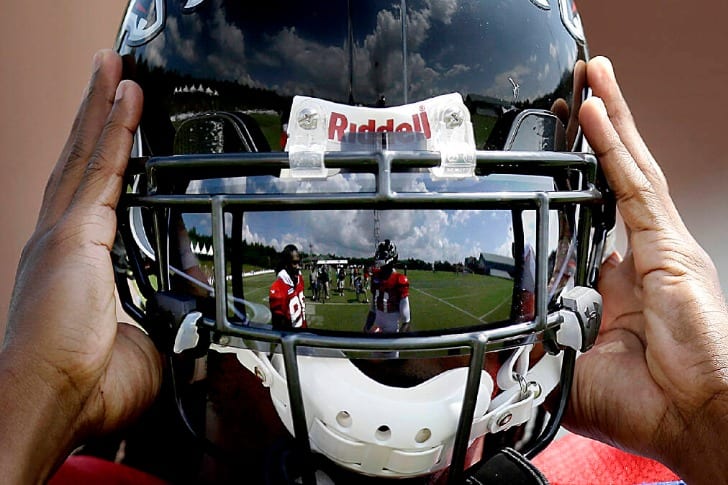 David Goldman/The Associated Press: face guard for helmets that would function similar to a surgical mask
The NFL management is closely working with teams on the various face shield prototypes available to use by the time the games begin. We hope it gives our favorite players the protection they deserved!