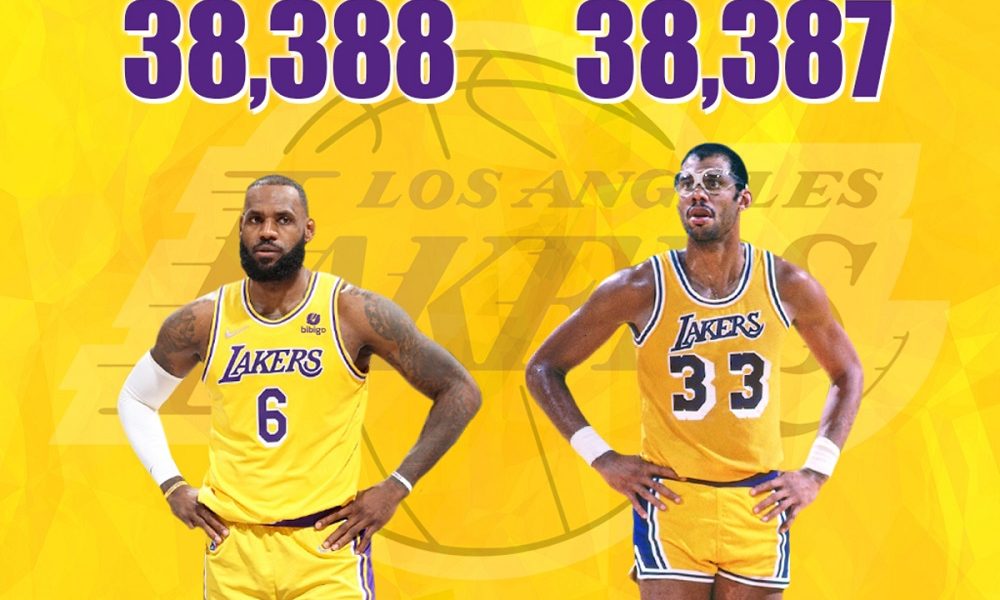 LeBron James Scoring Tracker Towards NBA's All Time Record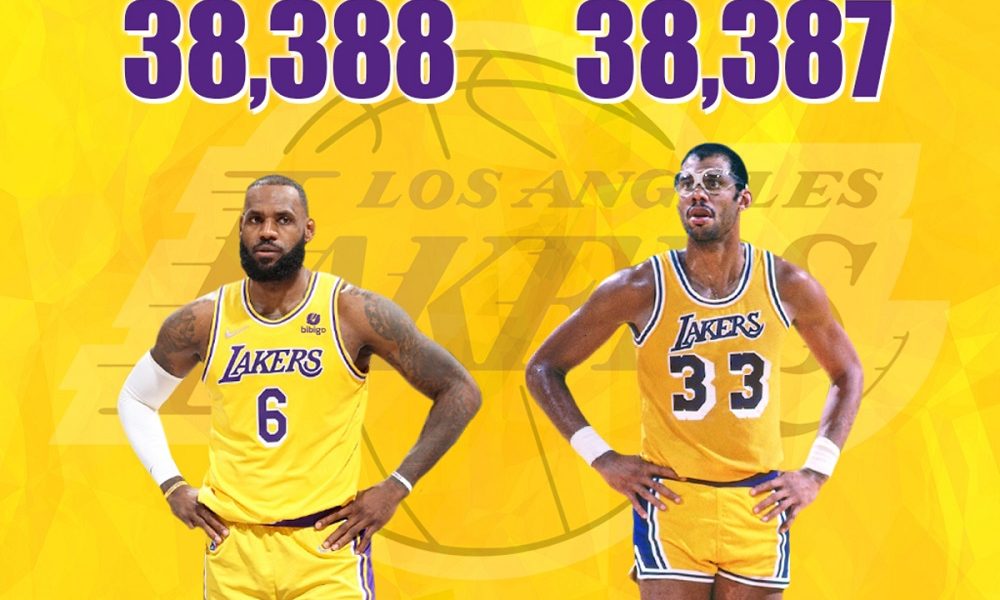 The crown gem of LeBron James' vast list of illustrious accomplishments will likely be added in the upcoming year. Entering the 2023 season, LeBron is only 1,325 points behind Kareem Abdul-Jabbar for the all-time scoring record. With the exception of the COVID- and injury-shortened 2020-21 campaign, LeBron has surpassed this points haul in every season.
To break this record, LeBron would need to average 16.2 points per game over the course of 82 games. Now, several things will affect that total, such as the fact that he has never averaged less than 20.9 points per game or that he has played 82 games in a season only once in his career.
Most recent tally
Due to this, we will maintain a running tally of LeBron's point total after each game this season and the number of points separating him from Kareem's record. LeBron James has played 31 games and is 422 points behind Kareem Abdul-Jabbar after 40 games.
LeBron's accomplishment
After a sluggish start to the season, LeBron James replicated his success as a scorer from the previous year. However, he has missed at least eight games this season. Taking into consideration his sluggish start and subsequent hot streak, as well as the games he missed, below is an updated estimate of when he may break the record.
James, who turned 38 in December, was selected first overall by the Cleveland Cavaliers in the 2003 NBA Draft. Since that time, he has won four NBA titles, four Finals MVP awards, and four league MVP awards. In addition, he has been chosen an All-Star 18 times, one less of Kareem Abdul-record Jabbar's 19 All-Star appearances, and he was selected to the NBA's 75th Anniversary Team in 2022.
James is averaging 29 points per game on 51% field goal shooting and 30.1% 3-point shooting, in addition to 8.2 rebounds and 6.6 assists. James ranks sixth all-time in assists (10,237) and ninth in steals (2,166). He is the only NBA player in the top 10 in points, assists, and steals.
Can LeBron miss any game?
James is currently averaging 29.1 points per game for the season. If he continues at this rate, it will take him 15 more games to surpass Jabbar. If James does not miss any games between now and then, and if the current pace is maintained, the record would be set at home on February 7 against the Oklahoma City Thunder.
It seems doubtful that James would sit out any games during this time when the Lakers are slated to play back-to-backs, but after playing on Friday night against Atlanta, James appeared unfazed by the back-to-back in Sacramento on Saturday.
Since he is keeping the Lakers afloat until Anthony Davis's return, he may not be able to miss a game. If it takes James a few more games to surpass Jabbar's record, the NBA won't mind. The Lakers host the Milwaukee Bucks on February 9 and travel to face the Golden State Warriors on February 11. Both games will be broadcast nationally.