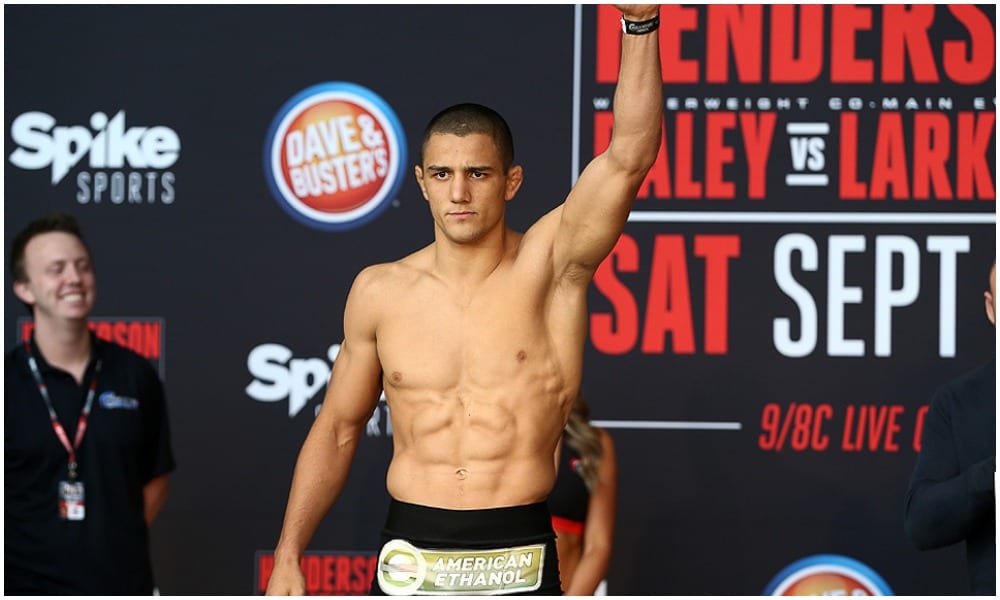 This is How Aaron Pico Secured a Win at the Bellator 242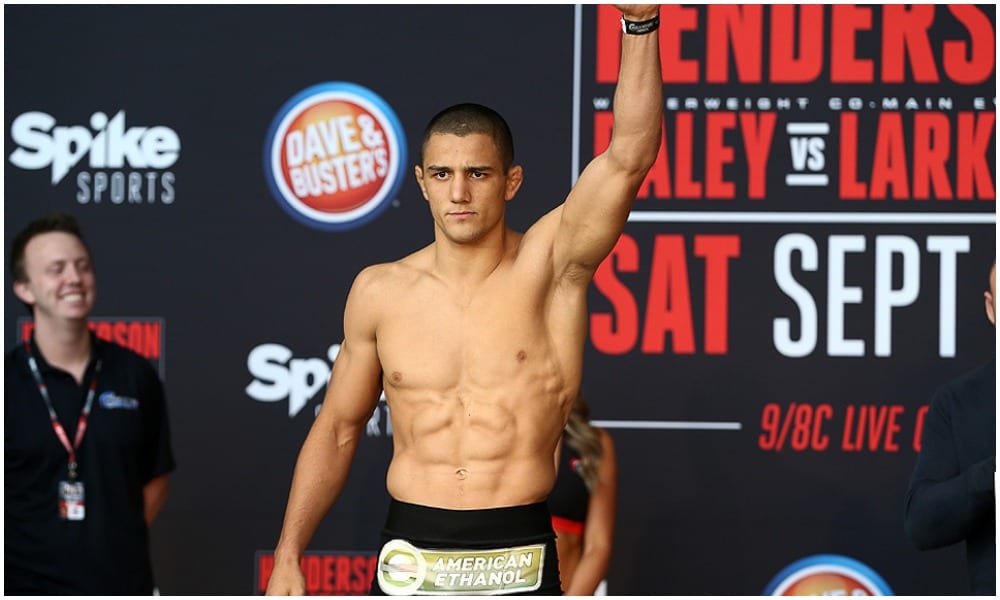 Aaron Pico might have had three losses in the early days of his career, but it only drew him to MMA even more.
Taking cues from his own win at the Bellator 238 event, he was all set for the Bellator 242, where he was matched against Solo Hatley Jr. The headline affair for the event was Pettis vs. Bandejas, and it took place in Uncasville, but Pico's was not something to miss either.
Besides his own matches, the young fighter often takes inspiration from the best in the game. Talking to a sports journalist, Pico mentioned that he watches at least five to six fights a day, and the most recent ones in his watchlist include that of Usman, Khabib, and Aldo's.
Inspiration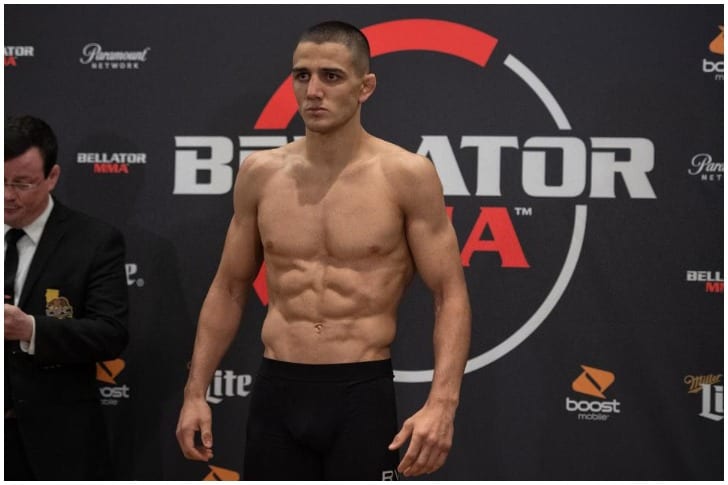 Where does Aaron Pico gets his inspiration?
With the aspiration to be a world champion, Pico is striving real hard on his game plan and techniques. His inspirations are Usman, Valentina, and Khabib – the gurus who can lead him to a title.
Pico lost his debut against Zach Freeman in Bellator NYC, but he made up for it with a string of first-round finishes against Linn, Kruchten, Morrison, and Higo.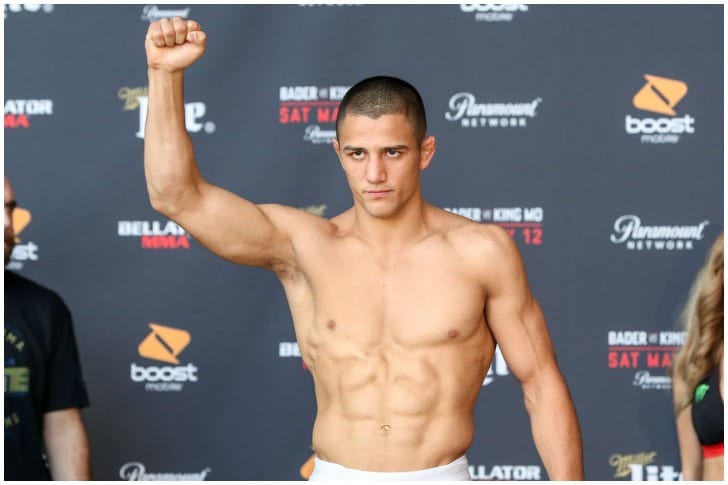 Pico struggled for a while in 2019
This changed in 2019 when Pico struggled to get numbers on the board and got finished by Corrales and Borics. He went back to his roots after this and revisited his journey as a mixed martial artist.
While Pico knows that a title is far from his current position, he is ready to add featherweight champion Freire, popularly known as Pitbull, to his fighter's list and has been emulating his moves.
The Game
Prior to the match, the build-up was interesting since the eager Hatley Jr. entered the octagon with eight out of nine wins.
Hatley Jr. had a lot to say about his opponent, but Pico didn't mind at all. He even went on to mention that he was starstruck!
When the match began, Pico rolled over Hatley with a rear-naked choke and called it a game! The 23-year-old registered his first submission and can now proudly boast of 6/6 finishes in his career. All the credit for the smart play goes to his coach Greg Jackson.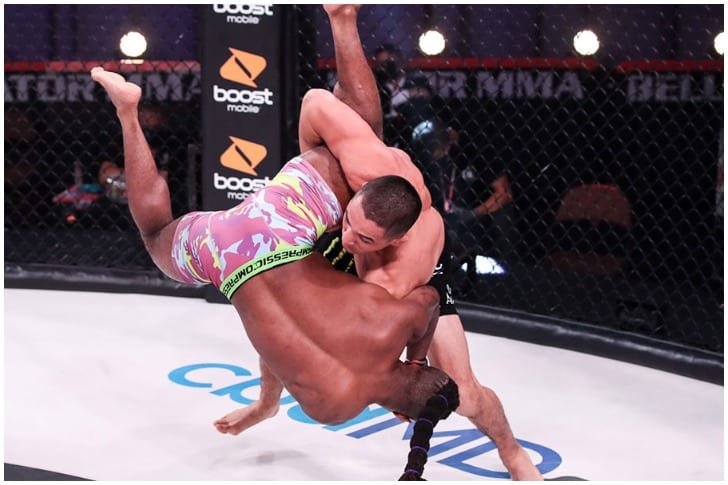 Pico is back in action after defeating Hatley Jr.
Besides, it was surprising to see Pico make textbook-moves to position himself better. It didn't take long for Hatley to lose hopes (precisely 130 seconds into the match).
Those who saw Pico get the better of his opponent were left wanting for more. It'll be exciting to see what other surprises the lightweight dark-horse has for us!