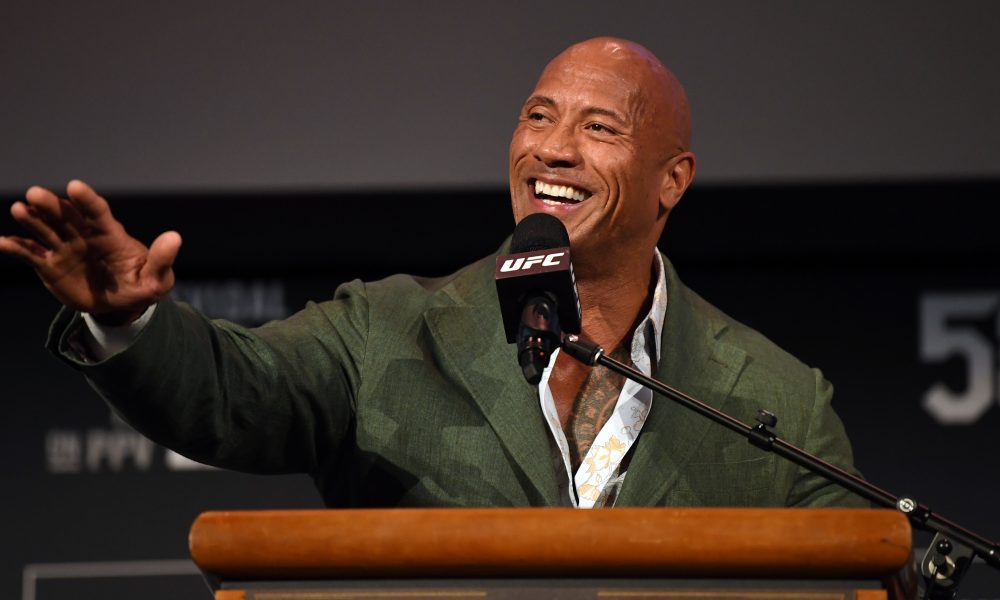 The Rock Launches A Brand New Foot Wear In Collaboration With UFC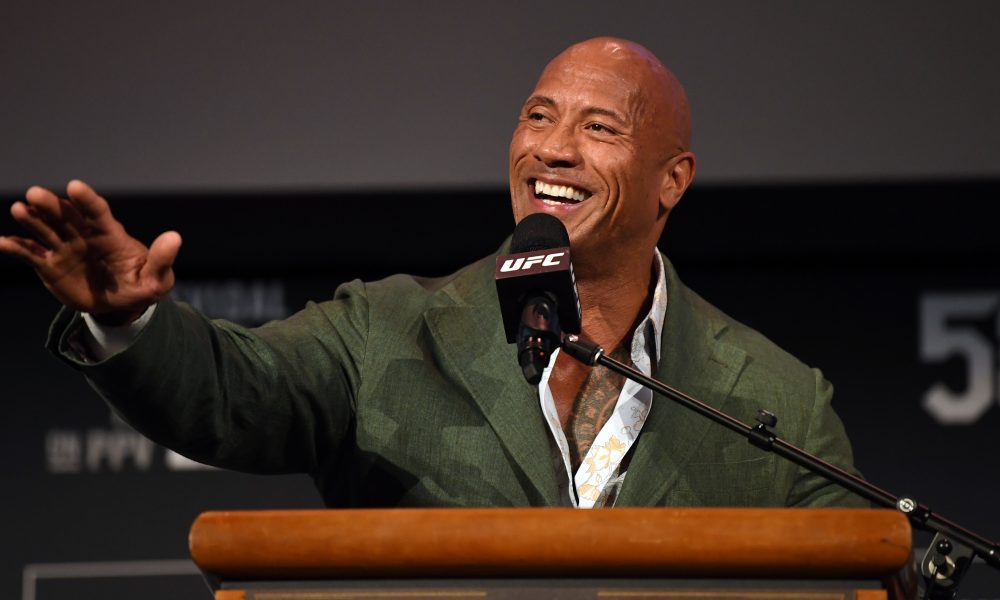 True to his widely popular name, "The Rock," Dwayne Johnson is one of the most successful actors and entrepreneurs in the world. Looking at his worthwhile career, few can argue against the fact that whatever he touches, he turns it into gold. Think about it: His early career was with the WWE. At this initial stage of his career, the professional wrestler gained worldwide popularity and earned the name "The Rock." Later on, he dove headfirst into the world of Hollywood. As a star actor, The Rock has produced numerous Hollywood movies and all of them have been widely eulogized from people of all walks of life.
The reputation of The Rock does not stop here. He is the most followed man on Instagram! He has a massive following who tune into his every single Insta post. Be it his 'ruthless' exercise routine, spending quality time with his kids, or catching some fish in his pool, everything The Rock puts in wins the hearts of his followers. On top of that, he is a real gentleman back home. He is a proud husband and a meek father who likes to spend quality time with his teens.
Nevertheless, The Rock has decided to go even bigger than his previous adventures. He has joined hands with UFC to launch his first ever footwear and "professional" pair of shoes. It is essential to note that it is for the first time ever that The Rock has collaborated with an international brand to launch co-branded products.
During the launch of the footwear, it was made clear that the new co-branded footwear would be used by all UFC athletes during their fights. Likewise, the referees and corners will also be using this latest footwear while hosting the UFC competition. The UFC professionals will be seen wearing The Rock Project footwear in all of the upcoming UFC events.
However, it is essential to note here that it is a major breakthrough both for The Rock and UFC. For Johnson, it is the first ever experience to join hands with a popular brand. This means that he would be equally excited and furious with this experience. On the other hand, it is a proud moment for the UFC. Essentially, the former UFC star has come up and joined hands with the brand. Both parties are optimistic that this collaboration will unleash new pathways for both of them.
Whether or not Dwayne The Rock Johnson will be present at the UFC match (in Paris) is not yet confirmed. But some sources claim that The Rock will be physically there to see UFC professionals wearing his newly launched footwear.