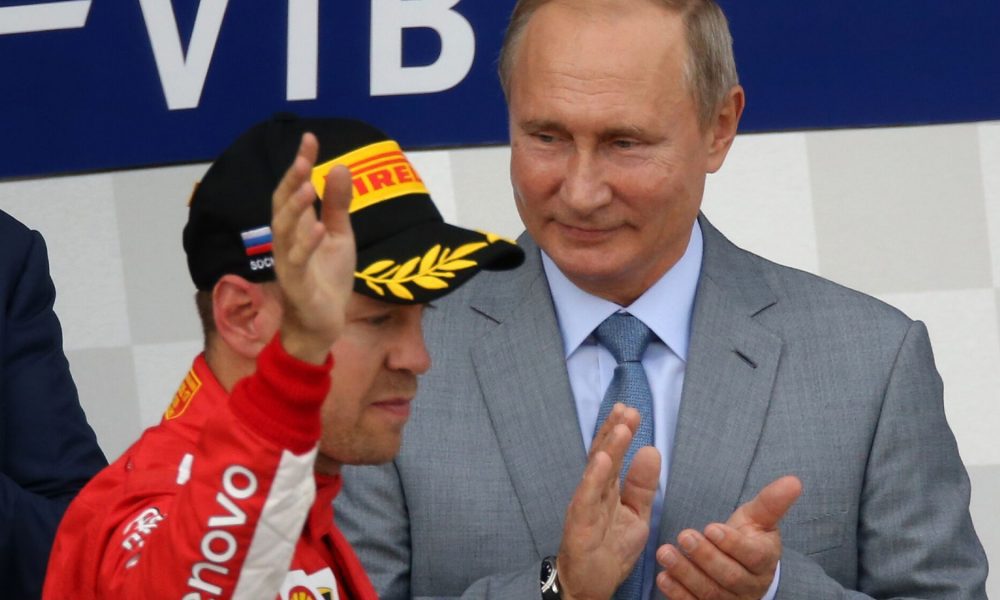 Popular F1 Champion Sebastian Vettle Refuses to Race At 2022 Russian Grand Prix Amid Ukraine Invasion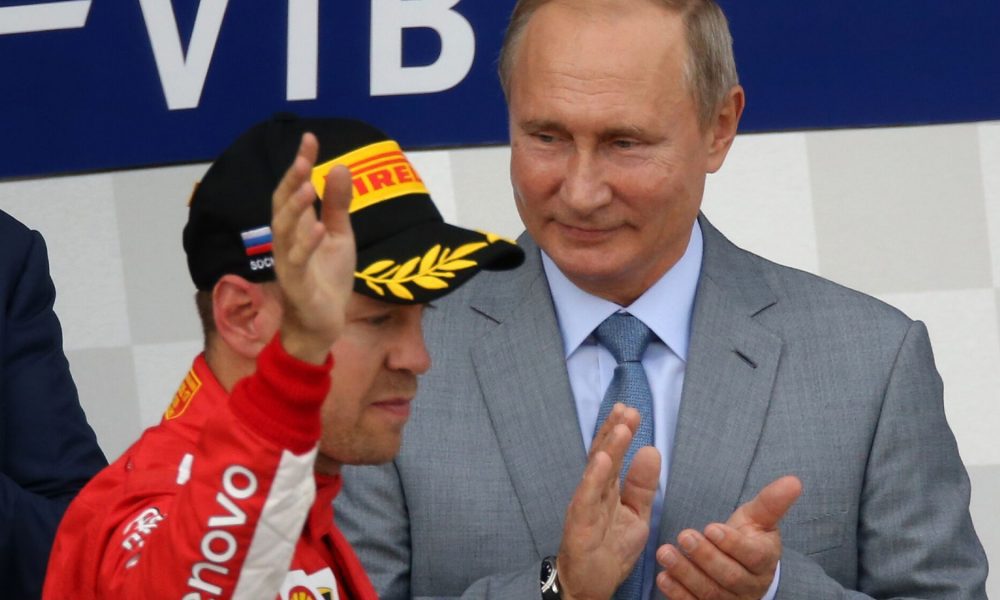 After the pandemic, the world's greatest on-top of the news is that Russia has launched an invasion of Ukraine. The president, Vladimir Putin, has declared it a "Special Military Operation". There were several explosions in the capital Kyiv, Odessa and Kharkiv.
On the other hand, the formula 1 (F1) had taken place in Russia Grand Prix (GP), held on September 25, in Sochi.
Russian Grand Prix is a yearly motorsports event in Sochi City, a circuit is build permanently around the Olympic Park in the city. It's a part of the F1 World Championship. First of all, the Russian race was held in Saint Petersburg of the Russian empire, then in Moscow, and then finally in Sochi.
Little About Sebastian Vettel, The F1 Champion
Mr Vettel is a German Motorsports race driver who compete for Aston Martin in Formula 1. And have previously has driven for BMW Sauber, Toro Rosso, Red Bull and Ferrari.
Moreover, He has owned, consecutively, four world's driving championship trophies and titles from 2010 till 2013. He's also known as the youngest sports champion.
However, his racing record shows:
2003 = Formula BMW ADAC (2nd position)
2009 = Formula 1 (2nd position)
2010 – 2013 = Formula 1, Red Bull Racing (1st position)
2004 = Formula BMW ADAC (2nd position)
2005 = Macau GP (3rd Position)
2006 = Formula 3 Euro Series (2nd Position)
Sebastian Stays Against Formula One (F1)
Sebastian Vettel, A motorsports racer, said that he would not participate in F1 in Russian GP this season, as the country is amidst invasion in Ukraine. Similarly, another F1 world champion Max Verstappen presented the same point of view regarding the Russian GP racing event.
Furthermore, Both of their opinions have followed a statement from F1 bosses, further added that they're closely watching the events in Ukraine and haven't been prepared to describe whether either Russia GP event will take place.
Sebastian, a 4-times winner of the race and is also a director in Grand Prix driver's association (GPDA), added that, in his own opinion, he shouldn't go for a race and absolutely wouldn't be participating in it.
Furthermore, he mentioned that it's horrible to see what is happening. He feels sorry for the innocent people who are losing their lives now and then.
Of course, Sebastian feels sympathetic and commiserated for the people in Ukraine; he added that it's so saddened and shocking to see the environment being built in Ukraine.
In addition to, Verstappen also said that it's the right decision to hold a race when a country is at war.
Fernando Alonso:
Fernando Alonso is a Spanish motorsports race champion competing for Alpine in F1. He belongs to a working-class family.
Nonetheless, Alonso has started his racing career at the age of just three. And have received several locals, national and world championship trophies and titles. Some of them include:
1999 = Euro Open by Nissan (1st position)
2005 – 2006 = Formula one (1st position)
2007 = F1 (2nd position)
2010 = F1 (2nd position)
2012 – 2013 = (2nd Position)
A Contradictory Opinion Of Fernando Alonso
In contrast, Fernando Alonso has also presented an opposed opinion by saying that he respects everyone's opinion, but he wanted F1 to be held ad will definitively participate.