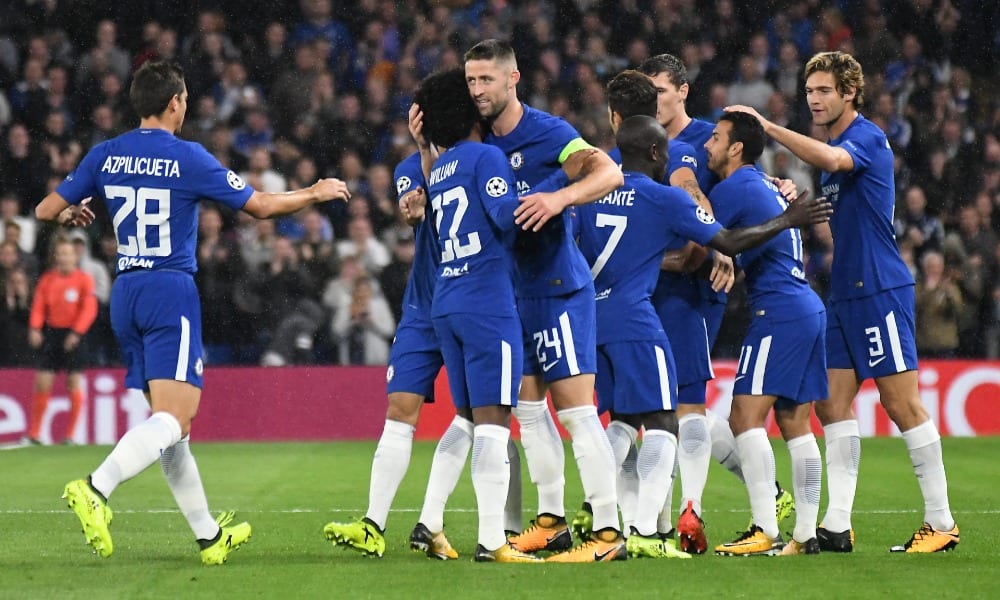 How Roman Abramovich Changed Chelsea FC for the Better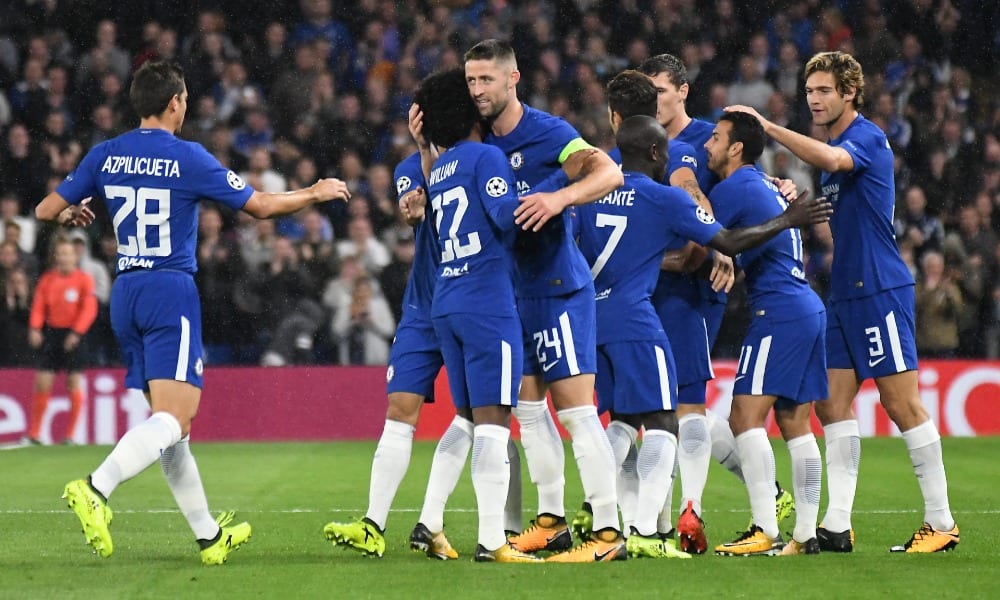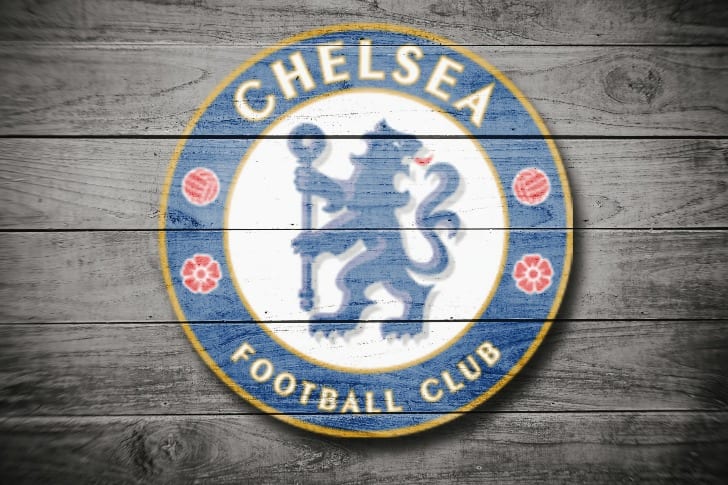 Milan Adzic/Shutterstock: Chelsea Football Club
We don't see a billionaire investing in a football team so much, which is why Chelsea Football Club's luck changed when Russian mogul Roman Abramovich acquired them in 2003. They became a powerhouse competitor, thanks to his generous investment.
A new era began where significant signings were made throughout the years. Although Chelsea, also known as the Blues, have gone down the list a few notches, Abramovich hopes to revive their former glory by signing up new talent. Let's take a look back down memory lane and see which names made the cut.
Eden Hazard, Four-Time Player of the Year Awardee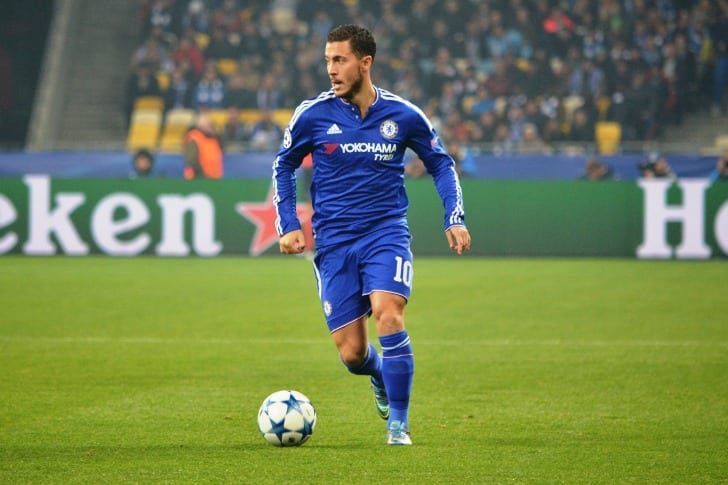 Vlad1988/Shutterstock: Eden Hazard has received 'Player of the Year' award multiple times
Chelsea and Manchester United were hot on adding Eden Hazard to their roster as he was among the most sought-after football players in the world. He officially joined the team in 2012 for an impressive sum of £32 million. Hazard was instrumental in leading the team to multiple victories, bagging the Blues two league titles and the Europa League to name a few.
With his impressive performance, he earned the 'Player of the Year' award four times. Fans were heartbroken when he left the team eventually, but he will always be remembered as someone who put his heart and soul to the game.
Didier Drogba, the King of Stamford Bridge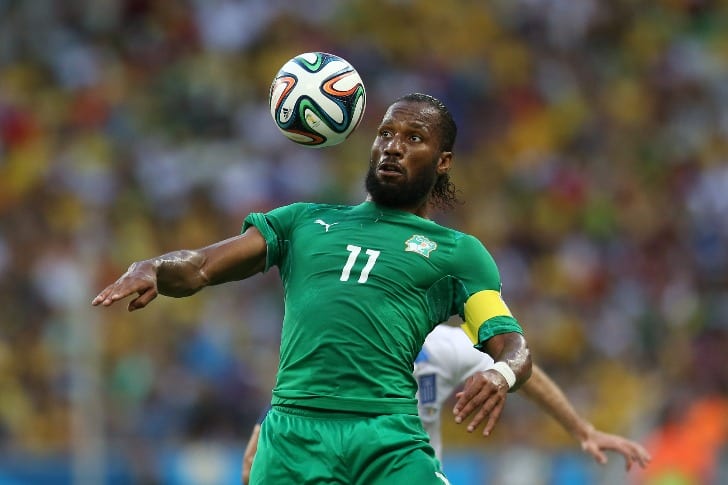 AGIF/Shutterstock: Didier Drogba doing what he does best!
Didier Drogba is an exceptionally skilled striker who used to be with Marseille before becoming a part of Chelsea FC. Recruited by Jose Mourinho, the team's former manager, he helped them secure the much-coveted Premier League title after half a century.
Known as the 'King of Stamford Bridge' for his unparalleled skills in the field, Drogba was hailed as the top scorer of the entire division when Chelsea bagged their third title in just six years.
Peter Cech, Chelsea's Greatest Goalkeeper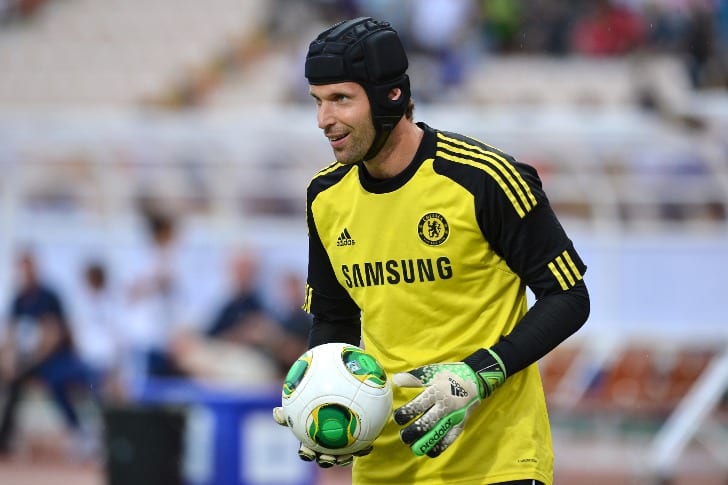 almonfoto/Shutterstock: Peter Cech is the greatest goalkeeper 
As a goalkeeper, Peter Cech has undoubtedly made his mark in Chelsea's history. The Czech player has proven his worth with the team as he has been their number one goalkeeper for over ten years. With him on board, the team won a barrage of titles, including the UEFA Champions League.
Cech has long stopped his career as a football player, but his talent is not put to waste as he also serves as a technical and performance advisor for his former team.
Chelsea FC has a long history of wins and losses; however, no one can take away their stellar record of title wins, including the Premier League, Europa, and Champions League. One can't help but look forward to the new lineup of players Roman Abramovich will be picking – it will surely be another momentous event!