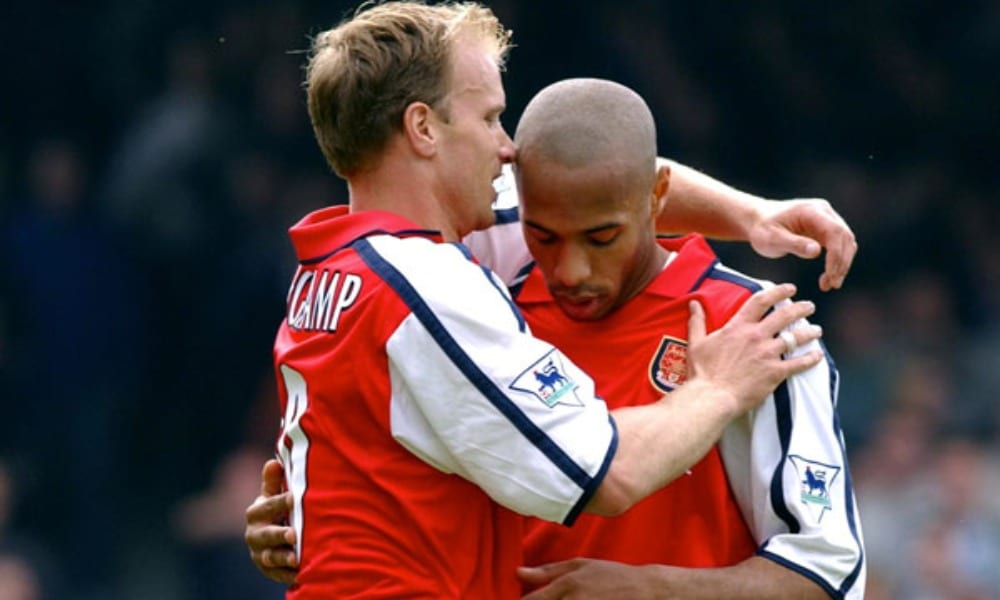 Best Strike Pairings Born Out of the Premier League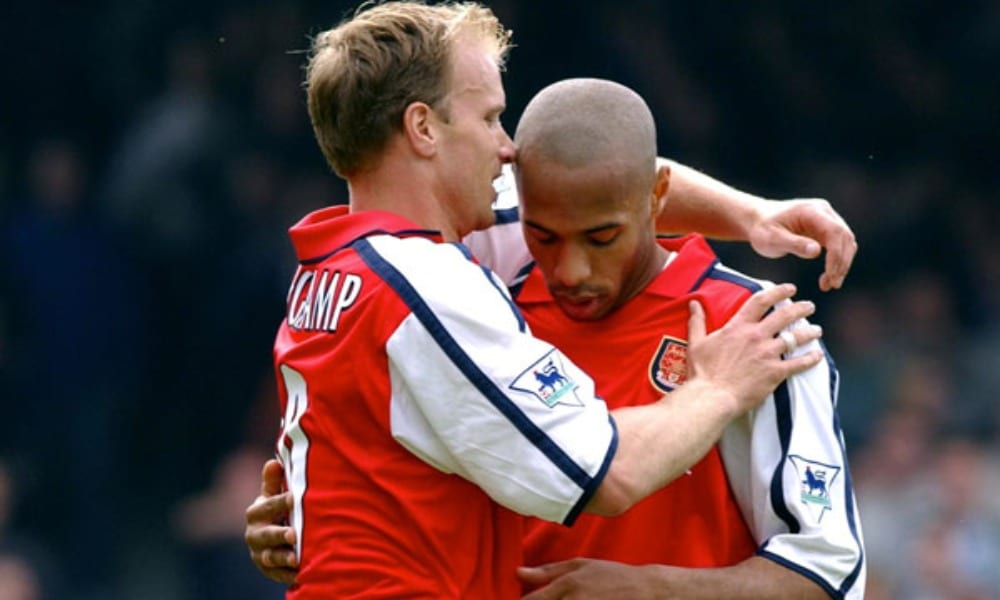 The Premier League has seen its fair share of strike partnerships. Narrowing down the best was difficult, but we did it!
Alan Shearer and Chris Sutton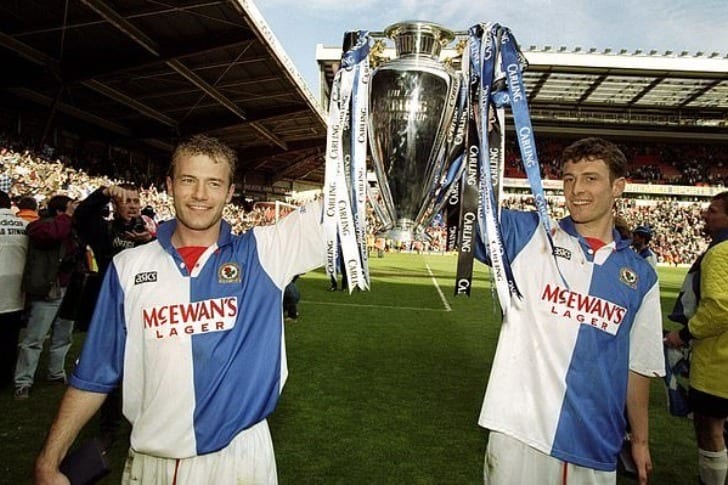 Getty Images:  The former strike partnership holding the Premier League trophy in the 94-95 season
Even though they only played two seasons together, their partnership was considered prolific and the most original.
Alan was on a roll since he finished as the top scorer in the first two seasons at Ewood Park and a second position in the Premier League. The Rovers' team manager, Kenny Dalglish, made the brilliant move of signing Chris for £5 million to be the second front.
The two players were in sync and exceptional together. Between them, they managed to score 49 goals and started creating an impact right away. There were only 12 matches out of the 49 played in which the duo didn't see their name on the scoreboard.
Although, the following season, the golden run seemed to end with Sutton's back-to-back injuries and Kenny resigning. Shearer, on the other hand, continued his marvelous streak by scoring 31 goals.
Andy Cole and Dwight Yorke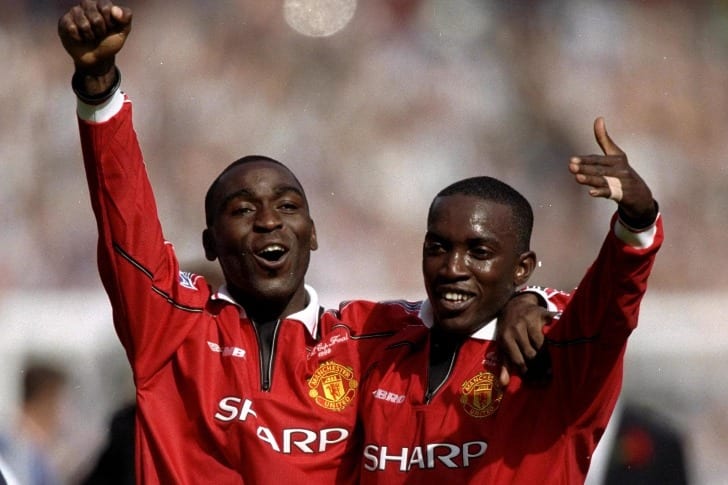 Getty Images : Cole and Yorke had the best partnership in that time
Inarguably, Manchester United is the greatest team in the Premier League. Under the guidance of Sir Alex Ferguson's management of the club, the world saw a brilliant collection of strikers such as Solskjær, Ruud van Nistelrooy, Rooney Sheringham, Robin van Persie, and Tevez.
But, when one tries to remember the best partnership the team has witnessed, the first duo that comes to mind is Andy and Dwight. Both were outstanding players in their own rights, but together they were magical.
It seemed like the two shared a telepathic connection and always knew when to pass and where the net was. During 1989-99, they were considered to be critical contributors to the team's epic wins.
Thierry Henry and Dennis Bergkamp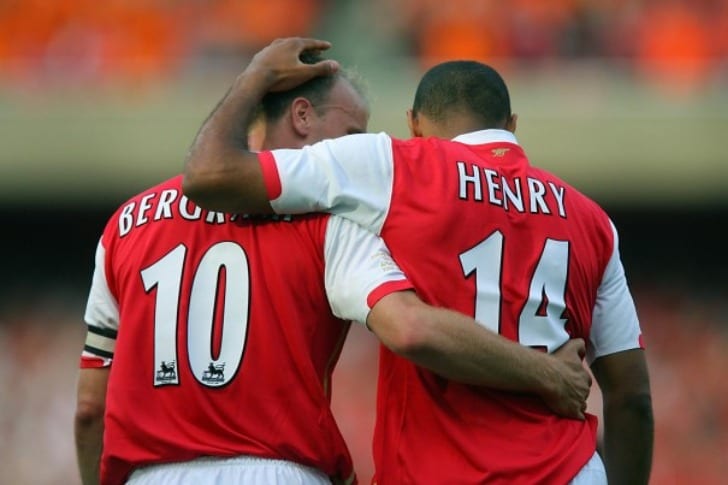 Getty Images : Bergkamp was the best player Henry played with
Considered to be legends, the duo bagged goals left and right when they played for Arsenal. For the team, it was considered their most significant era.
Thierry was already a goal making machine with 175 goals after playing 258 matches and an expert in passing the ball. He holds the record for most assists in history. Dennis was also an athlete with exceptional ability and flair.
Both played a record seven seasons together and won two Premier Leagues, clinching three Football Association Challenge Cup titles. Arsenal has shown their gratitude by commissioning the players' statues to be erected outside the Emirates Stadium. They are now forever immortalized in the league's history.
It is truly a delight watching these athletes play. Luis Suarez and Daniel Sturridge, Kevin Phillips and Niall Quinn, Wayne Rooney and Robin Van Persie, along with Jurgen Klinsmann and Teddy Sheringham are honorable mentions.