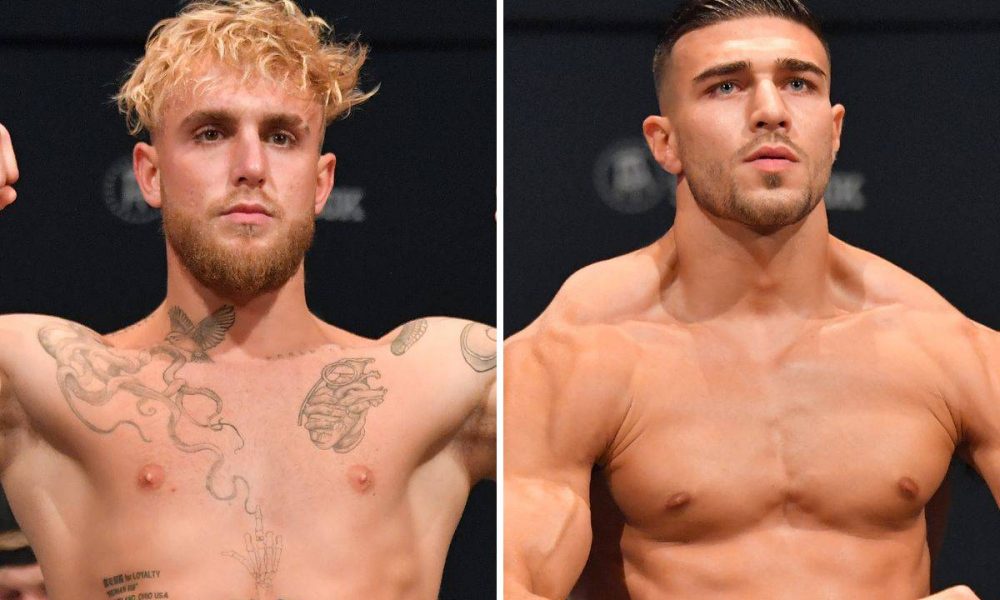 Tommy Fury And Jake Paul's Fued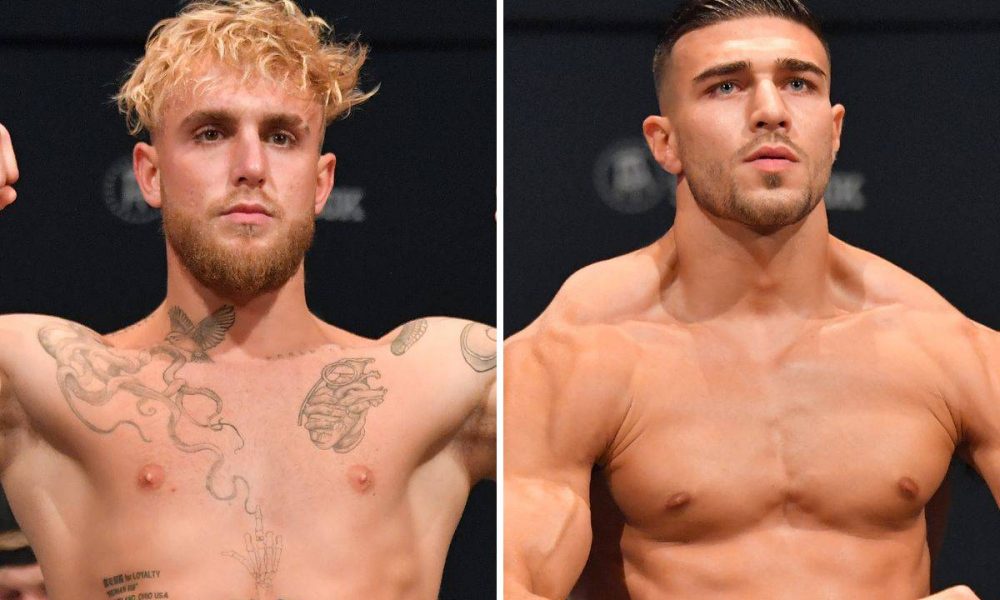 The 22-year-old Love Island star has been involved in a bitter feud with 24-year-old American YouTube star Jake, with even Tommy's older brother Tyson, 33, and girlfriend Molly-Mae Hague getting caught in the crosshairs. It could even be argued that Tommy and Jake's disagreements stem from a meme shared by Tyson back in March this year as he enthusiastically supported his brother following a boxing win against Scott Williams in London. 
How it all started 
Taking to Twitter, Tyson spotlighted his brother's success and posted a screengrab of 'viewing figures' that suggested Tommy's fight had been watched by 1.9 million viewers while all the other matches barely broke 100,000 views. However, the screengrab was a fake, which was followed by Jake Paul then mocking Tyson for sharing the fraudulent information. In response, Tyson then dared Jake to fight Tommy, and since then, the two reality stars have become embroiled in online threats against each other.
However, the feud continued by Jake Taking a low blow and dragging in Tommy's partner, 22 years old Molly Mae Hague, and claiming that she sent him a message on his Instagram confessing to being a fan of his videos and asking for a tour of America with a white heart emoji and a face licking its lips. Hague denounced the message as fake and proved so by pointing out that the white heart emoji featured in the message wasn't even active until three months before the alleged message was sent. Following that, the Fury brothers posted a video where Tyson and Tommy directed threats toward Paul as they looked for him in Miami.
The most anticipated match 
The social feud continued with Tommy calling out Jake for not being a fighter and Jake mocking Tommy's social media posts of partying. Once it finally appeared as though the two were interested in negotiating a deal to fight, Fury reportedly turned down a $1 million offer from Paul to make the fight happen, and at that point, Paul said that he believed the fight was dead. Fury and his father, John, both said that they believed a fight of this magnitude was worth far more to them, despite the obvious record payday at $1 million.
While we don't know for sure how much more money is in it for both men, now that the fight has been agreed upon, we do know that Paul will give Fury $500,000 of his purse if Fury wins, but if Paul wins, Fury has to change his name to Tommy Fumbles. It's believed this was a handshake agreement.
The undefeated 7-0 younger brother of Tyson Fury was supposed to meet the 5-0 "Problem Child" in December but had to withdraw from the fight due to a bacterial chest infection and a broken rib. That gave Paul the chance for a rematch against Tyron Woodley, delivering a convincing knockout blow, and since then the American has poured scorn both on the veracity of Fury's injury claims, and also on the chances of the pair finally facing off in the ring.